As the video content market grows, the users' requirements for video production are also increasing. In order to enable the majority of content producers to make more efficient production, Suzhou C&L Marketing Software Co., Ltd. (hereinafter referred to as: C&J) exclusively distributes a widely used explosion and cracking effects plugin software: Rayfire,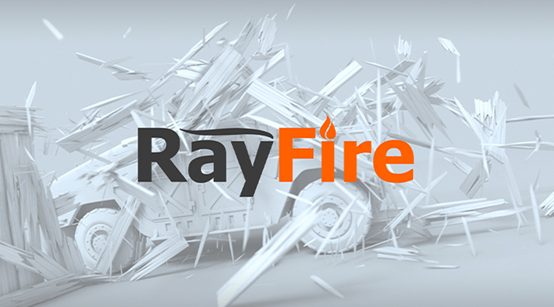 As one of the leading explosion plugin software, RayFire has been adapted by 3ds Max and Maya, to produce many movie-levels special effect, such as object fragmentation, destruction, demolishing large buildings, blasting, explosion, detonation, etc., and also can efficiently complete other similar special effect work.
The manufacturer Rayfire Studios completely agree that China has a huge base of movie and television industry, and the overall industry is developing rapidly. After comparisons, Rayfire Studios chose C&J as their exclusive partner in China. Rayfire Studios and C&J both have full confidence for RayFire's future development in China.
As a well-known software publisher in China, C&J insists on the vision of "let digital tools achieve creativity and dreams", always keep introducing better software tools to serve domestic users, outstanding plugin software is also one part we look good to.
Being a long time, the large software's related plugins have been ignored, C&J would like to introduce more useful plugin tools for the local users through this cooperation, we also would like to see that the local plugin software maker can build a strong confidence through RayFire's success in China: as long as the product quality is excellent, benefits is sooner or later.
Now, the official website of RayFire China has been launched:
https://www.rayfirechina.com/, the current version is hosted to 3ds Max, and the Maya version will be launched later.
The full version single license is RMB998, the full version three licenses is RMB 2,599.
image widget