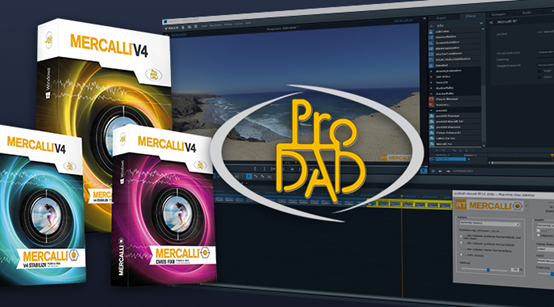 As a well-known domestic software distribution company, Suzhou C&J Marketing Software Co., Ltd. (hereinafter referred to as: C&J Marketing) has always adhered to the vision of " Digital tools help you achieve creativity & dreams " and insisted on introducing more and better productivity tools for users. Faced with the current vigorous development of the domestic video industry, C&J Marketing has joined hands with the world-renowned visual effects producer: proDAD GmbH from German to introduce a variety of video production tools and plug-ins.
The video tools introduced by C&J Marketing can be divided into multiple modules such as video editing modifier, video stabilizer, special effects transition effect library, title and subtitle animation, etc., to meet the different needs of video practitioners. No matter you are in need for video editing or video decoration, the tools can be a great tool for every process. Whether you are a professional producer or an amateur producer, whether you are using a shoulder camera, a digital SLR camera, a camcorder or an action camera, C&J Marketing can provide complete tools for video editing and optimize and add value to the work.
At the same time, in order to better adapt to different platforms, most of the proDAD tools introduced by C&J Marketing can be applied to most video production platforms, including Adobe, Avid / Pinnacle, Corel, CyberLink, Grass Valley, MAGIX and other mainstream editing software currently on the market, They all have corresponding plug-ins to choose from. Users can integrate multiple functions on a single platform when using, which is more suitable for user's usage habits and make creativity faster and more convenient.
Currently, the official website www.prodad.cn has been launched. On the website, users can choose any modules and services they need. There are currently more than 20,000 video transitions and special effects available.