Recently, with the identity of new ecological partners, Suzhou C&J Marketing Software Co., Ltd. was invited to participate in the annual hybrid cloud and Artificial Intelligence Summit held by IBM China with the theme of "Zhiqi ·Yunyong".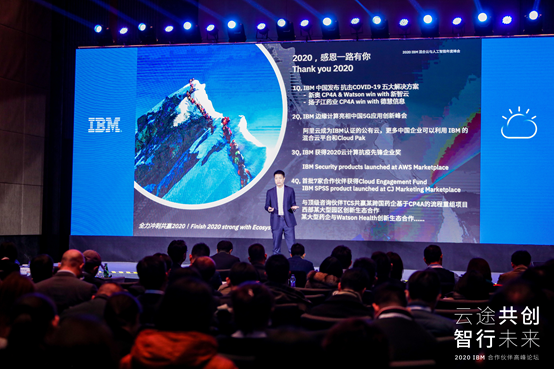 At the summit, Qifeng(Kevin) Shang, director of global partnership from C&J Marketing, introduced company's business mode and industry status to the participants. As a well-known commercial software publisher in China, C&J Marketing always adheres to the value of "Vigorous, Positive, Forward", and is committed to promoting the legalization of Chinese commercial software. At present, C&J Marketing has reached cooperation with nearly 100 software companies around the world, and is fully responsible for the distribution of these companies' software in China. In the past ten years, through the understanding and grasp of the Chinese market, the sales volume of all products published by C&J Marketing has increased significantly. The top selling single product has achieved a growth rate of more than 100 times.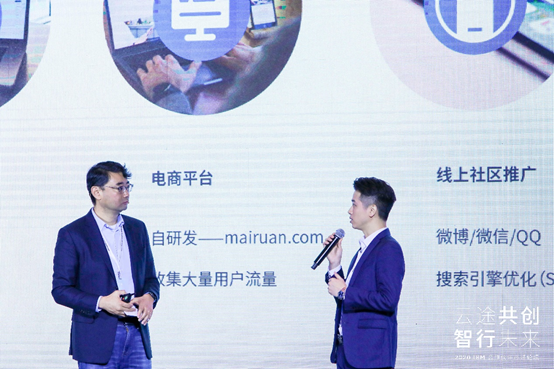 Zeng Jianbiao, general manager of IBM software channel and distribution business in Greater China, said : This year, IBM China launched the 'Blue Star Cloud path' new ecological partner recruitment plan. The plan aims to attract excellent new generation partners to the Chinese market, jointly build a diversified and integrated ecosystem, create local value, and help enterprises accelerate their cloud based digital transformation. The join of new generation partners such as C&J Marketing has injected a new force into IBM's partner ecology!
As a well-known software of IBM, IBM SPSS is the world's leading data statistical analysis, data mining, predictive modeling products and solutions. At present, IBM SPSS has played an important role in various fields of social science and Natural Science in China. It can be used in economics, mathematics, statistics, logistics management, biology, psychology, geography, health care, sports, agriculture, forestry, commerce and other fields. For enterprises, IBM SPSS can digitize the company's operations, and solve large data sets in a more intelligent way to ensure that enterprises make high-precision and high-quality decisions.
In 2020, to better serve the Chinese customers, IBM selected Suzhou C&J Marketing Software Co., Ltd. as the third-party cloud market partner in China to provide users with subscription products and services of IBM SPSS. IBM SPSS chooses Suzhou C&J Marketing Software Co., Ltd. as its partner based on its recognition of enterprise values and its ability to expand its market in the future. In future cooperation mode, Suzhou C&J Marketing Software Co., Ltd. will realize the genuine software conversion of IBM SPSS through its own network platform and alliance platform while strengthen online marketing. At present, IBM SPSS has been fully launched in the e-commerce platform "Mairuan Mall" developed by C&J Marketing. The official website address is: https://spss.mairuan.com/. Users can enjoy a more convenient payment method and all-weather after-sales service through C&J Marketing's service.
Mr. Jin Yong(Thomas), founder and CEO of Suzhou C&J Marketing Software Co., Ltd., attended the summit.