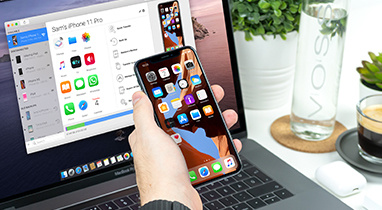 As a famous software from Switzerland, iMazing is praised as an essential software for Apple users due to its excellent support for Apple devices. Compared to iTunes, iMazing is more convenient and smarter. It can support both Windows and MacOS systems, while iTunes does not support Windows.
iMazing supports almost all iOS devices, including iPhone, iPad or iPod. Users can connect the iOS device through a USB data cable (the USB connection must be used for the first connection), or wireless management and transmission through Wi-Fi.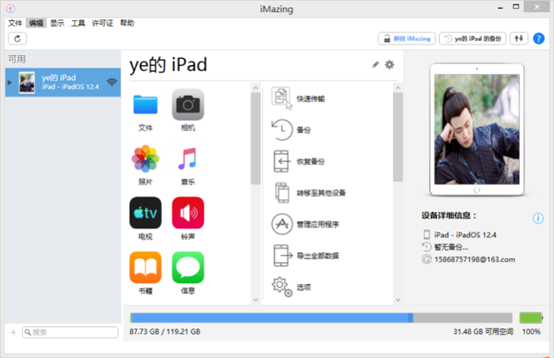 iMazing software only occupies less than 100MB of storage space. There are many advanced features of this software, apart from the function of more convenient and intelligent transfer of files, it can browse and save messages (SMS, MMS, iMessage), voice mails and call logs. Also, it can browse, save, and add contacts to the user 's iPhone without automatically adding them to the user 's iCloud account.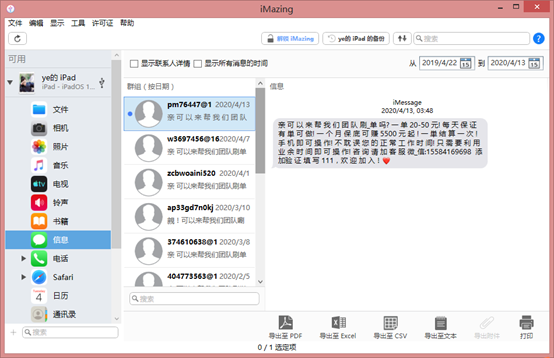 In addition, iMazing can manage multiple same iOS devices and restore any individual backup. Unlike iTunes, iMazing supports incremental backup of data, but iTunes usually performs full data backup of iPhone every time. While iMazing will detect changes in data on iOS and perform incremental backups, eliminating the time required to wait for each full backup, which can greatly improve user efficiency. For iOS system developers, this feature is particularly important.
Recently, iMazing officially announced that after careful consideration, they decided to appoint Suzhou C&J Marketing Software Co., Ltd. (hereinafter referred to as: C&J Marketing) as the exclusive distributor in mainland China.
iMazing said that C&J Marketing, as China's leading commercial software publisher, has a good reputation in the international software market. This cooperation is also fancy to the background and efforts of C&J Marketing in the promotion of genuine software. We believe C&J Marketing can bring better excellent services to chinese users.
C&J Marketing expresses that it is very necessary to introduce the excellent software iMazing for the millions of iPhone users in China. Since then, Chinese iPhone users can use this highly acclaimed management software at a better price. This can save users a lot of time and solve large amount of problems encountered by users in actual operations.
C&J Marketing will continue to uphold the values of "Vigorous, Positive, Forward", with the mission of "To build a genuine software ecosystem to achieve a win-win situation among customers, vendors, channels, industries, and C&J", and adhere to sell legitimated software, do the right thing and follow the right path. "
Currently,
iMazing China's official website has launched, the single-user version only costs 149 RMB.