Since its official release in 2008, HTML5 has become the general standard of the Internet. As a language way to build and present Internet content, HTML5 is considered as one of the core technologies of the Internet. In this language structure, designers can create animation and interactive web content freely, and improve user experience. However, if you make HTML5 in a traditional way, you need to be proficient in the code and have a high learning cost. So, the majority of those user who have not learned the code, but has rich imaginations, does it mean they cannot involve the field of web design and production?
Of course not.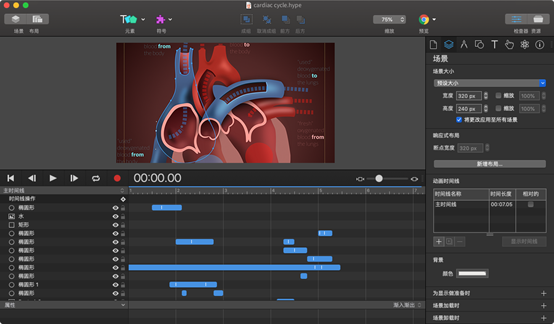 Hype is a web design software that can help users who can't program to easily create HTML 5. Users can create HTML5 websites that work perfectly on desktops, smartphones and tablets by simply dragging and selecting, and can also export them into GIF dynamic graphs. Currently, Hype can output HTML5 content on all existing browsers and mobile devices such as iPhones and iPads. No coding is required.

In addition, designers can also use Hype to create animations, which make web pages, infographics, presentations, digital magazines, advertisements, iBooks, educational content, application prototypes, project portfolios, animated gifs, videos, the whole website become more exciting.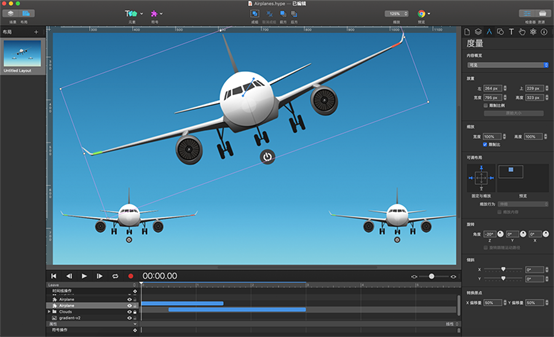 Due to the ease of use and scalability of Hype that it won the Macworld editor's Choice Award in 2011. Unfortunately, there are not many users in China who know this software. In order to better serve the domestic users and let the talented design ideas not be limited by the technical means, recently C&J Marketing and the manufacturer of Hype software, Tumult Inc., have reached an agreement that C&J Marketing is authorized as the exclusive distribute of the Hype series software in China.
Mr. Liu Zhongping, the vice president of C&J Marketing, said that China has a large number of design talents and excellent design ideas emerge in endlessly. The company has always kept in mind the vision of "let digital tools achieve creativity and dreams". This time, the company introduced Hype into the domestic market, just to make this excellent tool available to the vast number of Internet practitioners in China and make users more efficient.
At present, China's official website has been launched: https://www.hypeapp.cn
The latest standard version of Hype 4.0 is only 299 yuan.
image widget